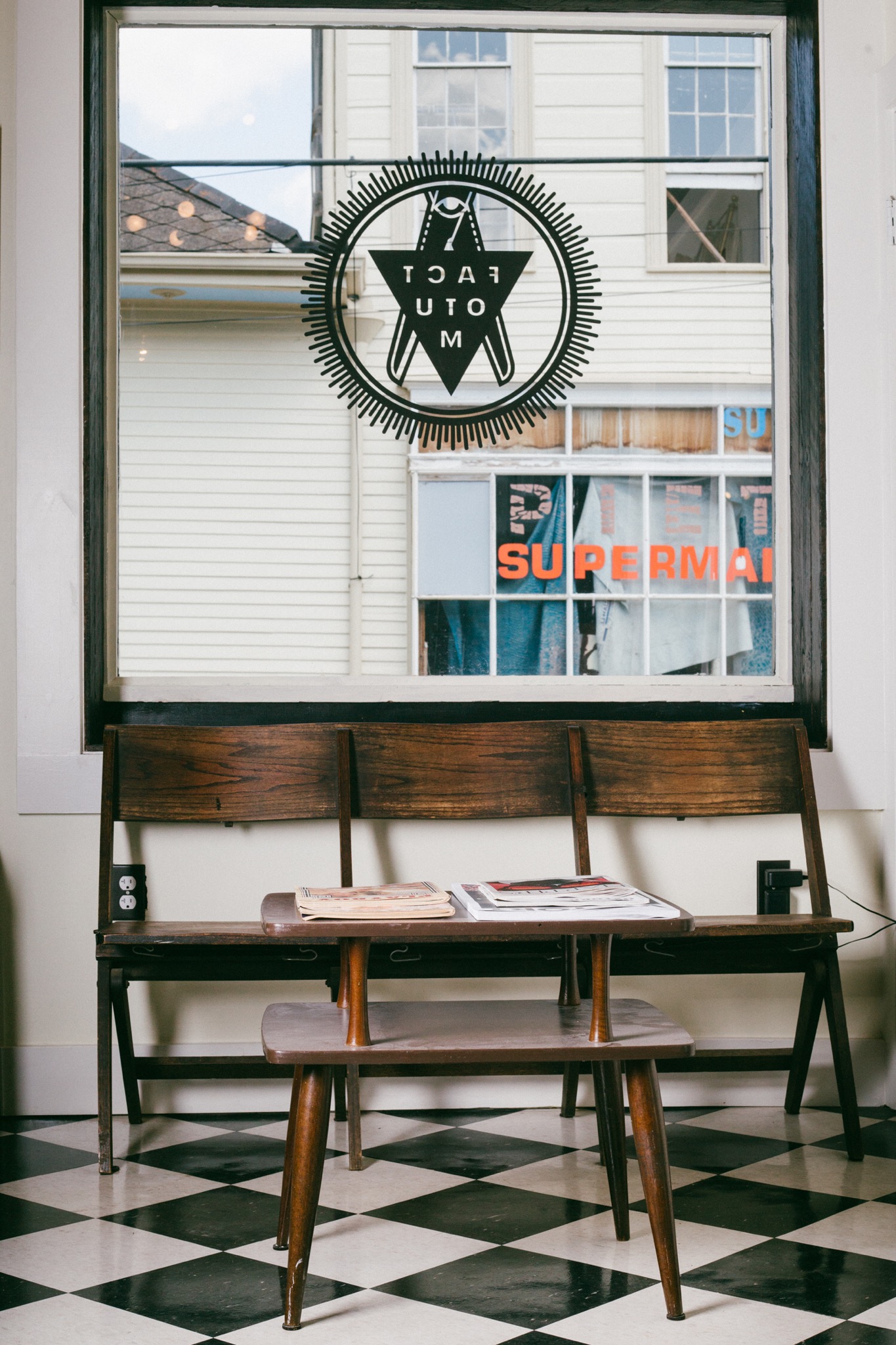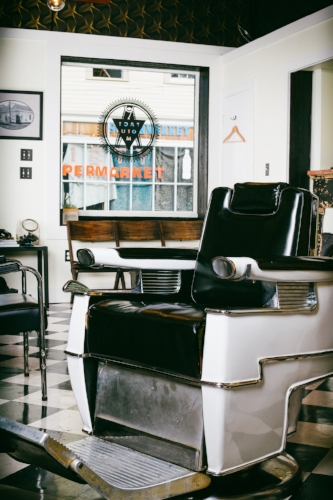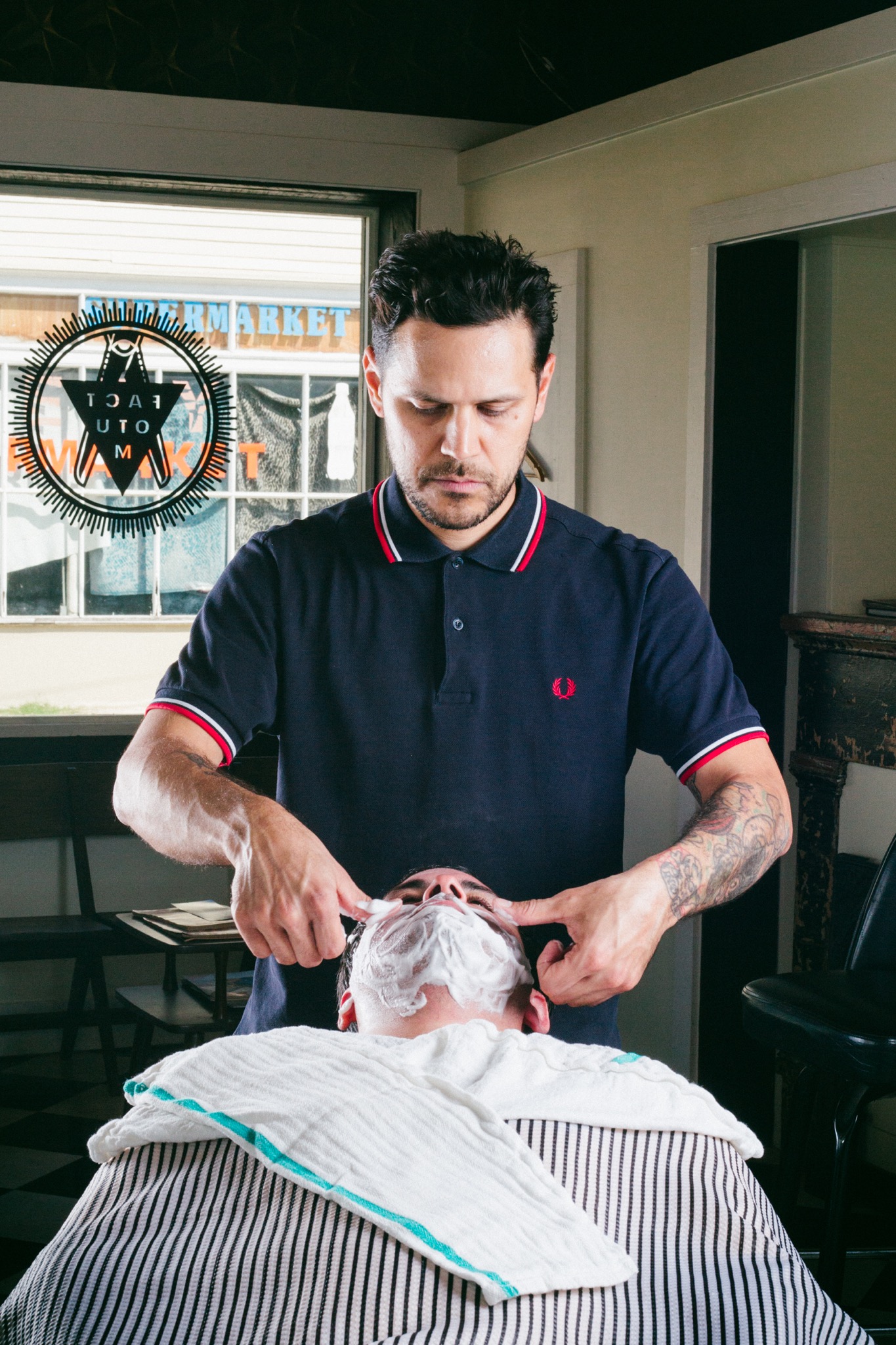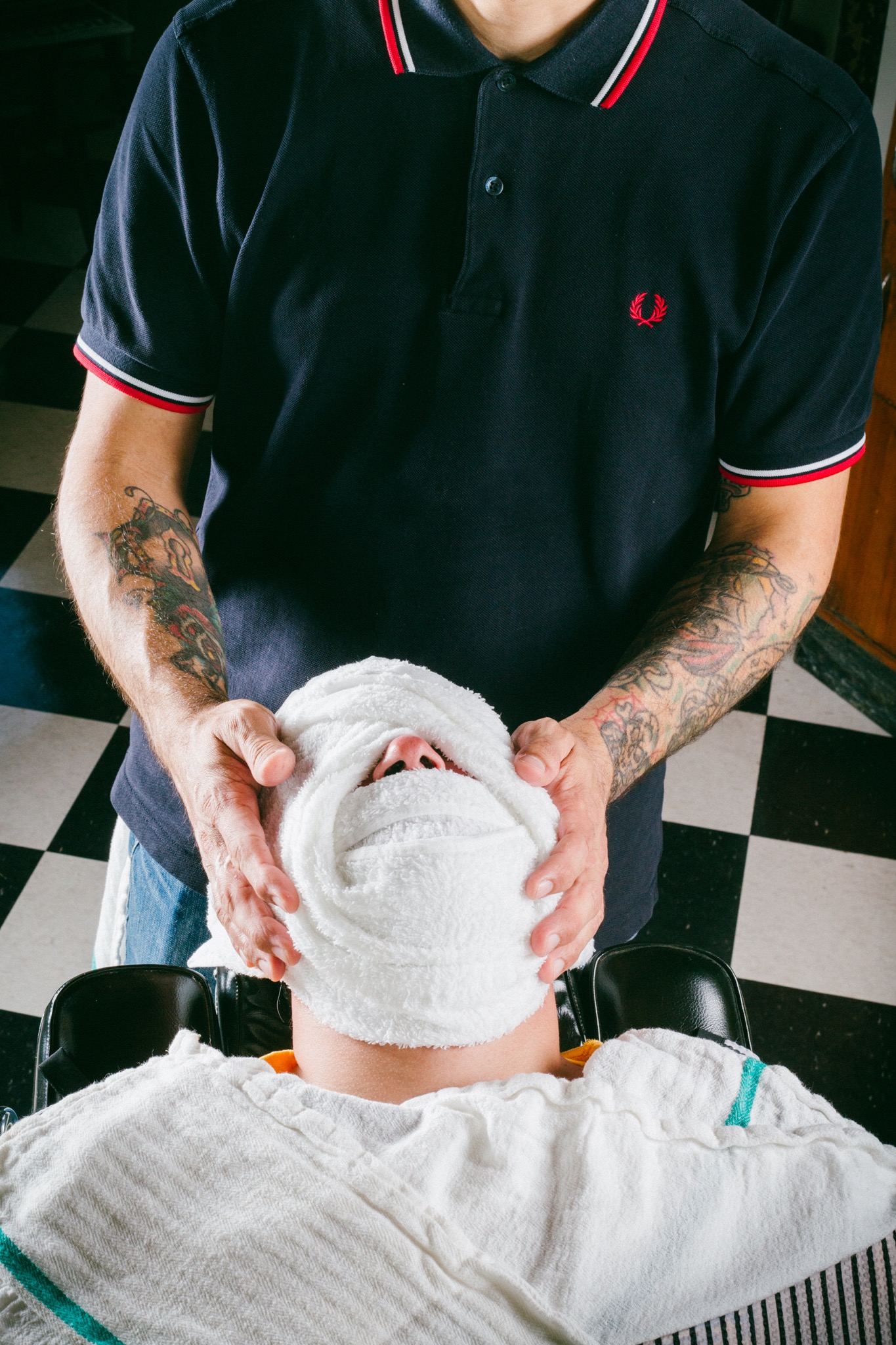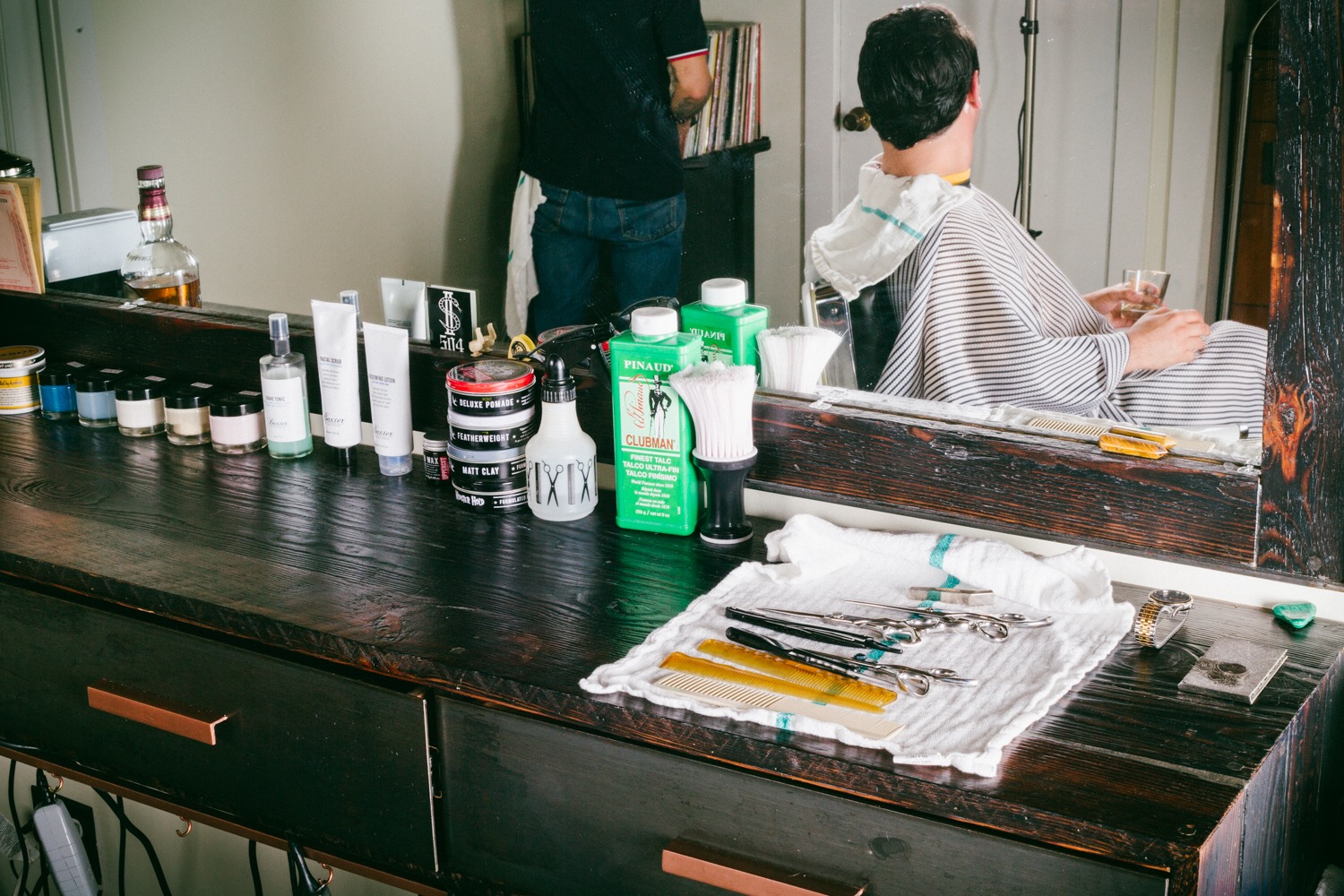 Tight cuts, close shaves and a slice of old New Orleans.
Kick up your feet with a nip and a clip at Factotum Barber + Supply, the Bywater's newly reestablished full service barber shop adjoined to the legendary Bud Rip's Old 9th Ward Bar, est. 1960. Situated on the corner of Piety & Burgundy, the main building has operated as a bar since 1860. The barber shop formerly known as Jack's Barber Shop adjoined the bar from the late 1960s until 2005.

Factotum Barber is dedicated to preserving the rich history of this space by providing the highest quality haircuts and straight razor shaves in a leisurely environment.
†Your tailored classic cut. No shampoo service.
†† Your more detailed cut, ie. skin fade. Shampoo service.
††† One Length.